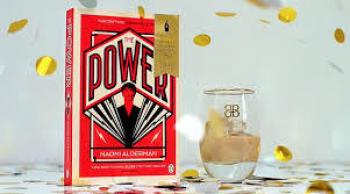 July 2017
Albright Special consultant Katie Cross celebrates gender diversity in sponsorship.
Last week I attended the second Women in Sponsorship networking event, where we debated the question 'Sponsorship & Diversity – who cares?' with really interesting insight from the panel. (www.thinksponsorship.com) It was great to see such passion and knowledge in the room.
It's no secret that brands use sponsorships to portray themselves in a certain light. The 2012 Olympic and Paralympic Games provided many companies with the opportunity to engage with diverse communities and build trust after the banking crisis. Today, sponsors are looking for partnerships that bring together both core business and social purposes for the betterment of the bottom line and society.
Increasingly, companies are looking to women in sport to prove their diverse credentials and attract more women to their business as customers and employees.
Energy company SSE recently signed a four-year multi-million sponsorship deal to become title sponsor of the Women's FA Cup, including investment into the women's game at grass-roots level. SSE needs to attract more women to its business – just 31% of its employees are women and only 11.4% are senior leaders. On the flip side, a big brand's support for the women's game has given it much needed exposure, cash and credibility.
In 2016 Lidl announced a three-year partnership with Ladies Gaelic Football in Ireland with a highly regarded TV campaign focusing on the grit and determination of the players. Asda's support for the Women's Tour de Yorkshire created the most lucrative women's cycle race in the world, with the prize money for the one-day women's race considerably higher than that of the three-day men's race.
Car manufacturers, traditional supporter of men's sporting events, are also in on the act. Fiat's UK sales figures on its popular Fiat 500 model have risen significantly since it became sponsor of the Fiat Netball Super League. Kia is proud to sponsor the England Women's Cricket Team until 2018 and says its sponsorship is providing "proof of concept" of the commercial viability of the women's game.
These partnerships certainly represent a step forward. In 2015 the Women's Sport and Fitness Foundation reported that just 0.4% of all corporate investment spent on sports goes to women's teams. Brands are realising that supporting women in sport makes sense; it puts them in tune with the zeitgeist and publicly announces their commitment to diversity. Not only that, but sponsorships deals are still good value compared with men's sports.
However, support for women's initiatives overall still lags far behind outside of the sports arena. A survey by Womankind in 2013 found that just 3% of 1,100 women's organisations received any support from corporates. Nevertheless, a smaller number of non-sporting women's events have attracted interest from sponsors.
Ready to wear Italian fashion label MaxMara launched the MaxMara Art Prize for Women in collaboration with the Whitechapel Gallery in 2005, which made for an interesting match between a classic clothing brand and a gallery known for its avant-garde and feminist credentials – Frida Kahlo, Barbara Hepworth and Cindy Sherman all had their first solo shows here.  The prize, with its all-female board, champions the work of female artists.
Even more ground-breaking was the 17-year sponsorship by Orange for the Women's Prize for Fiction, followed by Bailey's which saw its last prize giving as sole sponsor this year. The Women's Prize for Fiction has become a marker in the literary calendar and a high profile event that inspires female writers everywhere. As the prize moves towards a 'family' of sponsors, it will be interesting to see which companies realise the significant opportunity to connect with the thinking woman it offers.
Katie Cross
Consultant