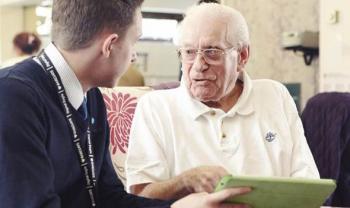 November 2017
Having just had a good hard look at how the financial sector was engaging with technology we were excited to come across Barclays Digital Wings – online of course. 
These free courses help consumers to build digital confidence – to use YouTube, shopping websites, cybersecurity and online banking. 
With partners Accenture, Microsoft, IBM, Skype and Symantec and Commended by City & Guilds adding strong tech credentials, they also extend into 'real life' having features including cyber meet-ups e.g. Tea and Teach and DigiSafe.
We were impressed how this initiative is joined up with the other elements of Barclays marketing and positioning, from using the iconic brand Eagle, through CEO Jes Staley's comment that 'Barclays is a technology company at its core now' to their community entrepreneur workspaces Eagle Labs.
Now we can all be high flyers.