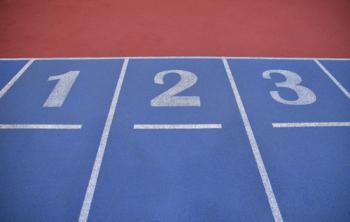 June 2016
We've recently been working with a mental health charity to explore ways of engaging with business in a more fulfilling way.
As part of our research we've brought together some great examples that we wanted to celebrate more widely.
What's great about them? They benefit the business, not just the charity, which means they are more likely to be sustainable for everyone.
Here are our top three:
1. #BiggerIssues
Our favourite. The Lynx male grooming brand has risen above some of its more negative laddish brand attributes by partnering with CALM – the Campaign Against Living Miserably, supported by The Samaritans.
The Unilever brand has been funding the charity's helpline for over a year. As part of the partnership it launched an awareness campaign in November 2015 to raise awareness of male suicide as the leading cause of death for men under the age of 45.
The campaign, operating under the heading #BiggerIssues, launched with digital billboards and social media, with creative that changed every two hours to reflect that during that time one man will have taken his own life in the UK.
A microsite www.biggerissues.co.uk encourages people to talk and provides links to the helpline.
The campaign received backing by MPs, celebrities and other suicide prevention charities. On International Men's Day (19 November), Parliament held a debate on men and the issue of male suicide. A social media thunderclap that morning reached 23.4 million people.
Results: CALM commissioned a YouGov poll that demonstrated a 45% increase in awareness as a result of the campaign.
Why we love it: CALM provided real credibility for the Lynx brand in shifting its image to a more serious topic. Great PR and great social impact.
2. Scope Residential College
The partnership between BT and Scope has been running for a number of years with the latest three year project focused on developing new technology solutions that can assist disabled people who have problems speaking. It experiments with solutions that enable students at a Scope residential college to control their home environment by using technology to open doors, close curtains or switch on the TV.
Results: BT spent £260,000 million over the three years, sharing technology and donating equipment. It provides a testing ground for BT's new product development while giving the charity access to developments that it couldn't otherwise afford.
Why we love it: It's challenging keeping a partnership fresh. The tangible value here is in R&D - by having a testing ground for product innovation.
3. Jointly app
Care UK's first commercial proposition is sold to individuals at £2.99 but it is also marketed to companies as an employee benefit. The app enables people to manage their caring responsibilities by offering the ability to capture information about medications, medical notes and managing scheduling of appointments and multiple carers.
Centrica, parent company of British Gas, has a long association with the charity and is a founding member of its Employers for Carers business forum. They were also one fo the first to adopt the Jointly app for employees, purchasing 1,000 licenses. It forms part of a wider programme, led by their HR department to support the increasing number of employees with caring responsibilities.
Results: Centrica's carers initiatives have been demonstrated to reduce absenteeism, saving around £4.5 million with a further saving of £2m linked to staff retention.
Why we love it: A great one for corporates, demonstrating that charity and business partnerships aren't just cause-related marketing