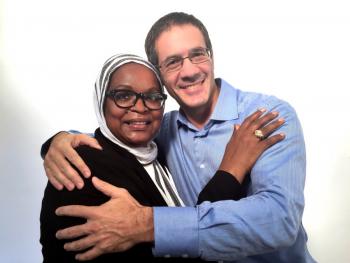 January 2016
BNP Paribas' Sarah Alspach shares her wish list for corporates engaging with the charity sector.
In our increasingly connected world there are few who doubt the value and importance of partnership.  Where these are forged between organisations with common incentives and shared values, navigating a path to mutual success still takes plenty of work, but when it comes to forming partnerships between corporates and charities the process can often be fraught with complexity because of some fundamental differences.
Yet arguably we need each other more than ever and if we can harness that power of diversity we can drive innovation and build a better shared future for everyone.   What it takes is acceptance – of our differing needs, motivations, and strengths.
So what do corporates want from their charity partners:
Impact
Please understand that we are asked to provide a return on investment for everything we spend.  If we are investing in you and your programme, then we will need to be able to measure the impact of what is being delivered in return.
Engagement
The best charity partnerships deliver more than just a funding model, they help us engage our people.  Our people want to make this world a better place, but they need training and guidance to adapt their skills and competencies to support populations with differing needs.
Collaboration
Collaboration goes beyond partnership, which can simply be shared risk and return, to working together in order to produce something.  Identify your unique strengths as an organisation and help us to understand where we can complement you.  Importantly, let us appreciate our differences
If we get this right, together we will be a powerful force for change in addressing some of the economic and societal challenges we face, creating a more sustainable future for everyone.
Sarah Alspach
UK Brand and Communications, BNP Paribas
http://www.bnpparibas.co.uk/en/bnp-paribas/corporate-social-responsibility/our-civic-responsibility/