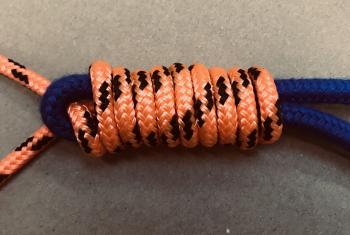 December 2015
The Albright Special is a knot (properly a bend) used in angling to bind two different types of line together smoothly.
The lighter line carries the fly to snare the unwary fish, the stronger line can bring him to the bank.
As an agency specialising in cross-sector partnerships we chose the name to epitomise the power of working with people with different skill sets. A well-managed partnership can run smoothly, do the job for as long as you need it to, and be untied at its close.
There are a lot of big fish out there. Let's catch some!