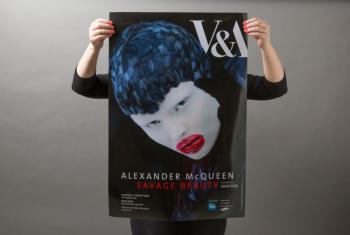 March 2016
Rachel Clarke celebrates the arts winner of the UK Sponsorship Awards.
They say the Sponsorship Awards are the Oscar's of the UK's sponsorship industry.
I am honoured to have been a judge for a few years now and often lament the quality of the cultural sponsorship category, with applications for this competition for commercial marketing couched in terms of 'business giving' with hospitality the sole activation.
Not this year. It was so refreshing to see the arts appreciated by brands and activated for what they can be – truly creative platforms on which to talk to an intelligent and passionate audience.
One reason for this is that brands are embracing digital technology and social media to engage audiences. Arts sponsorships often suffer in the numbers game. It used to be the case that a theatre can only sell all its seats once – not any more. Social media, streaming and live broadcasts have opened up fantastic opportunities for audience reach.
I loved Samsung and the Royal Shakespeare Company's creativity - they used rap star Professor Green to play with Shakespearian language in a virtual reality app and series of YouTube films alongside a schools programme.
But it couldn't beat Swarovski's sponsorship of Savage Beauty which was a masterclass in fit and integration. Lee McQueen had used Swarovski crystals and bespoke materials in his collections since 1999 and Swarovski opened up their archive providing 30 stellar pieces.
They also worked hard to activate the sponsorship promoting craftsmanship, innovation and technology through a student competition with Central St Martins, periscope broadcasts and interactive Blippar content promoted via fold-out limited edition Nick Knight posters. They followed through in store and on line with films and supporting content, really engaged the fashion media and even managed to get the V&A shop to sell their crystal.
Wonderful to see the collaborative attitude and inspirational approach of the designer carried through to the partnership itself. Well done everyone involved.
http://www.sponsorship-awards.co.uk/
https://www.youtube.com/watch?v=fkMCv8pjuO0